International DEEP-DV Summer School:
High resolution virology: imaging - omics - data science
Hamburg, 06.-08. July 2023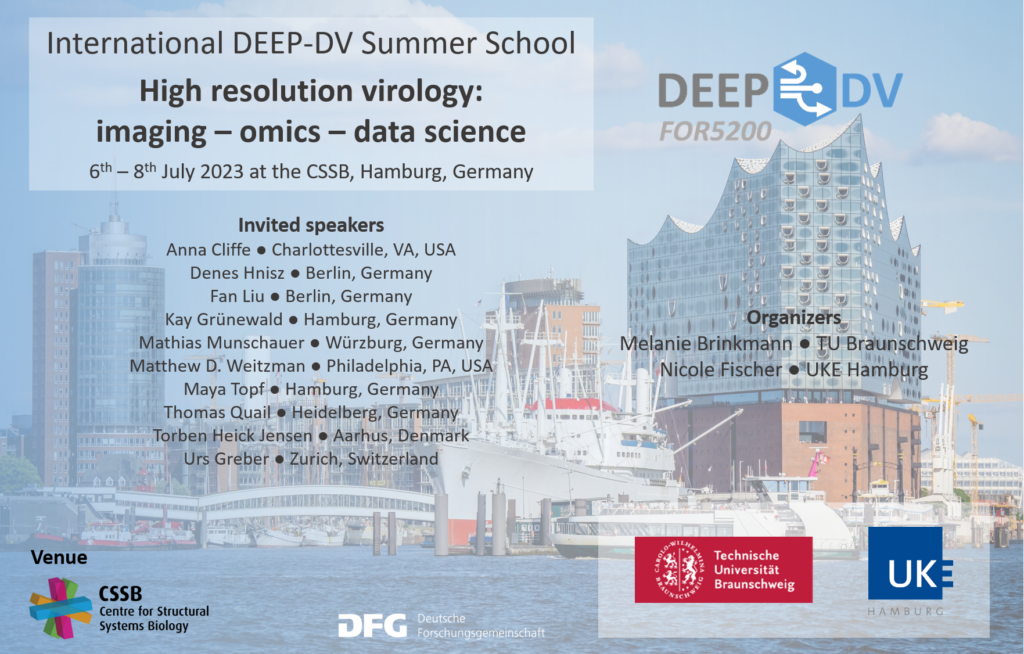 DEEP-DV Annual Meeting:
Joint international symposium with FOR2830
Dubrovnik, 22.-24. June 2022
Workshop: Chromatin & Transcription
In this workshop, two lectures (45 min. each) introduced fundamental concepts of eucaryotic chromatin and transcriptional control, followed by a seminar (approx. 90 min) on experimental techniques. In addition to general technical aspects, the seminar covered the unique challenges that may be associated with interrogation of viral systems. The workshop concluded with an open discussion round.
Presentations and videos of the workshop are internally available in the download area. For password please contact us (info@deep-dv.org).
We had a great 2-day Kickoff-Meeting in December 2021, which originally was planned to take place at the HZI in Braunschweig with lots of time to discuss science and get to know each other to foster collaborations and welcome our new members. However, an RNA virus turned our plans upside down and we switched to a virtual meeting, which nevertheless started great discussions and stimulated novel ideas. Let's hope this was the last symposium where we just saw each other on screens.